Sarina Singh is an internationally published Australia-based writer. After finishing a business degree in her hometown of Melbourne she completed a corporate traineeship before working as a journalist, scripter, travel writer and author. Assignments have taken her to dozens of countries, including India which is one of her main areas of writing expertise.
After five years in India, Singh returned to Melbourne and pursued postgraduate journalism qualifications before co-authoring Lonely Planet's groundbreaking first edition of the Rajasthan book. She has since worked on around 50 Lonely Planet titles, usually as senior writer – including many editions of the world's best-selling India guidebook – and was senior author of Lonely Planet's acclaimed Aboriginal Australia & the Torres Strait Islands book.
Singh's extensive publication portfolio includes National Geographic Traveler (USA), Sunday Times (UK), BBC (Worldwide) and Condé Nast Traveller (UK). She is frequently interviewed for her specialist travel experience – ranging from destination specific recommendations, to advice for solo female travellers – and has been profiled or quoted by a wide variety of publishers and broadcasters such as the BBC (UK), the ABC (Australia) and NBC (USA).
A columnist for Lonely Planet Magazine and author of various hardcover books, Singh is also the writer/director of an award-nominated documentary which premiered at the prestigious Melbourne International Film Festival before screening in and beyond Australia. In addition she has written scripts, been a content/strategy consultant for a collection of television programs and is an expert for National Geographic expeditions (Washington) and for the Smithsonian (Washington).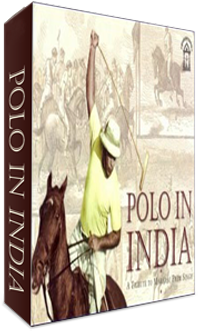 Text written by: Sarina Singh
Commissioned by: Arvind Singh Mewar
Foreword by: Prince Philip Duke of Edinburgh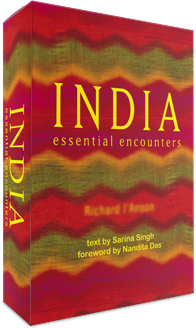 Text written by: Sarina Singh
Commissioned by: Richard I'Anson
Foreword by: Nandita Das
Beyond The Royal Veil
Produced in association with SBS Independent, ZDF Arte, Film Victoria, the Australian Film Finance Corporation and Medien-Und Filmgesellschaft Baden-Wurttemberg (Europe).
Distributor: Ronin Films.
World Premier: Melbourne International Film Festival (Greater Union Cinema).
Nominated Best Australian Documentary: Film Critics Circle of Australia Awards.
Finalist ATOM Awards: Best Documentary in the Social and Political category.